Prevention of Coronavirus spread
Mon. 09 of March of 2020, 16:40h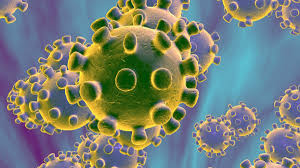 On January 2020, the World Health Organization (WHO) declared the coronavirus epidemic (COVID19) as an international health emergency.
The coronavirus originated in Wuhan city, Hubei province, central China. The WHO has so far (as by the March 9 report) registered 109,577 confirmed cases of coronavirus, of which 80,904 in China. There have been cases of COVID-19 in 104 countries, causing the deaths of 3,809 people (3,123 deaths in China and 686 in other countries).
The most common symptoms of COVID-19 include respiratory symptoms, fever, cough, and breathing difficulties. In patients with more serious health conditions, the infection can cause pneumonia and even fatal complications.
The Government, with the support of the World Health Organization, has taken steps to prevent and contain the outbreak of COVID-19 in Timor-Leste. However, to ensure the success of these actions the whole population plays a key role in preventing the spread of this disease.
As preventive measures, WHO recommends that everyone should:
1. Cover the nose and mouth when coughing or sneezing;
2. Wash hands frequently;
3. Maintain a safe distance from people with respiratory symptoms (1 meter);
4. If you have breathing symptoms, you should wear a mask;
5. Cook meat and eggs well before eating
6. Face masks are necessary for people with respiratory symptoms or those who provide direct assistance to them; not to the general public.
See and/or download the informative pamphlets, available in tetum, Portuguese and English, through the following links:
How to wash and disinfect hands?
Reduce the risk of Coronavirus Infection
Prepare your workplace for COVID19