Government launches Salt production in Timor-Leste
Sun. 09 of January of 2011, 10:10h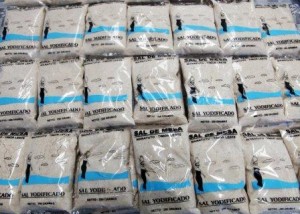 The Ministry of Tourism, Commerce and Industry (MTCI) launched the first production of Timor-Leste Salt in Ma'abat, Manatuto district, on the 8th of January. The production is made by the Belak Salt Company.
The Minister of Tourism, Commerce and Industry highlighted the importance of this initiative, saying that it may mean the decrease of salt importation. He also highlighted that Manatuto is the first district to build an industry of Timorese Salt with a non-artisanal factory, which can be an example to other districts. "I ask the Manatuto population to maintain a seriousness in this production. With this factory, in this district, we will show the world that Timor-Leste can also start something important, from Manatuto", highlighted the Minister Gil da Costa Alves.
The Belak Salt Company director, João Alves, thanked all the support given by the Government, through the MTCI, that, in this way, will help minimize the importation of this product and create jobs for the Timorese.