Government approved health fence in the municipalities of Bobonaro and Covalima
Mon. 15 of February of 2021, 18:56h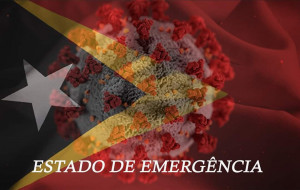 The Government approved on February 15th, 2021, in the Council of Ministers a Resolution which imposes a health fence in the municipalities of Bobonaro and Covalima.
This measure was approved to respond to the recent cases diagnosed with SARS-CoV-2, namely the cases found from illegal entries in the country, in order to safeguard the public health of the population and prevent the occurrence of community transmission of SARS-CoV-2 in the national territory.
With this Government Resolution, travel between these municipalities and other municipalities is prohibited, between February 16 and March 3rd, 2021, at 11:59 p.m.