Almost 150 families of Ponilala Village are beneficiaries and shareholders of biogas energy
Sat. 03 of April of 2010, 08:17h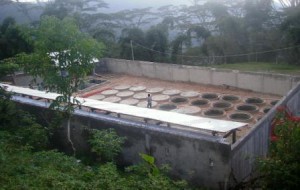 The Secretariat of State for Energy Policy inaugurated the biogas project of Ponilala Village in Ermera.
In accordance with the biogas production, this project initiates for one generator of 15 kw during seven hours per night, with the hybrid system, having two biogas generators have functioned by fits and starts and one diesel oil generator also with the hybrid system.
It is as a central community mode that SSEP is developing by conceiving as the pilot project for the establishment of integrated industry in rural areas.
The purpose is to improve the cattle raising, the creation of animals in order the community could get  its own revenue and at the same time the biogas production to the electrical energy and the production of organic fertilizer that are selling to the market could become also profitable. The administration system is community management and cooperative. When selling the animals, they are producing it into revenues. These revenues, after the operational cost discount, make profits that will be distributed equally to the beneficiaries. In this central is going to plant the grass that will be consumed or bought by the cooperative societies.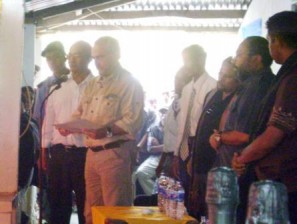 The diesel oil generator is sustained by the selling of animals. Keeping the numbers of cows for feeding, the income of selling it and the fertilizers will be managed by the cooperative directorate.
In Loihunu, Ossú, Vikeke, also exist a community center that is now refueling almost 120 families during 24 hours per day, including a chapel and office of the village. It will become an interconnection to add the capacity and refuel more 30 families, then, in total, it consists of 150 beneficiaries' families. This is as a community project, with the capacity and auto-management, for consuming and selling the electric energy to the national electric supply. This project is called "Community Power Station".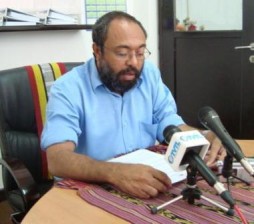 According to the Secretary of State for Energy Policy, Mr. Avelino Coelho that, " these initiatives of the Government are integrated steps of the national development aimed at strengthening the access of the population  of the isolated zones to the health, promotion of the ecological balance, as well as contributing to improve the educational environment and the access to the information.