Tatoli completes four years of existence
Mon. 27 of July of 2020, 09:35h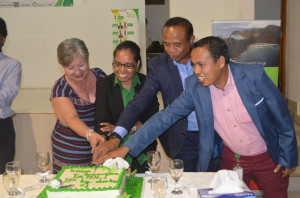 Tatoli, the Timor-Leste's News Agency, celebrates today, July 27th, 2020, four years since its creation.
The national news agency was created in order to meet the country's information needs, both nationally and internationally, reporting on the people and the nation lives important issues , in a credible and professional manner.
In 2016, a news portal was created, developed by a working group, under the name ANTIL, to function as an embryo of the future agency. In 2017, the agency gains the status of a public institute and changes its name to TATOLI, Agência Noticiosa de Timor-Leste.
In the past few days, Tatoli has received countless messages from country rulers and officials from state institutions and non-governmental organizations, with congratulations for the anniversary and the work done in the last four years, and with encouragement for the future.