International Conference on "Governance and Organization of Criminal Justice"
Fri. 02 of March of 2018, 10:17h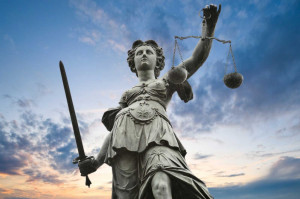 On Tuesday, March 6th, national and international speakers will discuss the organization and management of criminal justice, at an international conference to be held at the Novo Turismo Hotel, in Dili.
This conference is an initiative supported by the European Union and the Camões - Institute of Cooperation and Language, I.P., within the framework of the Support Project for Consolidation of Rule of Law in the African Portuguese Speaking Countries (Portuguese acronym PALOP) and Timor-Leste, in partnership with the Timor-Leste Court of Appeal.
During the event, the participants will discuss the challenges that the criminal justice agencies and the courts face in view of the growth of economic and financial organized crime.
Given the need to find quick, effective, concerted and economically sustainable responses towards the way crimes are investigated and judged, the debate will focus on strengthening the governance structures and mechanisms, organization and management of criminal justice, from the highest level of government strategy and public policies, to their own investigative, evidentiary and jurisdictional tasks.
The international conference will be attended by Jorge Graça, legal consultant and former President of the now extinguished Commission for Legislative and Justice Sector Reform (Timor-Leste), José Lopes da Mota, Counselor judge to the Supreme Court of Justice (Portugal), Marcelo Piragibe, director of the National School for Magistrates (Brazil), João Carlos Trindade, Counselor judge to the Supreme Court (Mozambique) and Conceição Gomes, coordinator of the permanent observatory for the Portuguese justice authorities.
The PACED (Portuguese acronym for Support Project for Consolidation of the Rule of Law) is a partnership between the European Union and the PALOP and Timor-Leste, which seeks to affirm and consolidate the rule of law in these countries, as well as to prevent and combat the corruption, money laundering, organized crime, and, in particular, drug trafficking.
In Timor-Leste, in addition to the Court of Appeal, the PACED, works directly with the Ministry of Justice, the Office of the General Attorney of the Republic, the Criminal Investigation Forensic Police and the Financial Information Unit.