Parliamentary elections were conducted in a peaceful way
Mon. 24 of July of 2017, 12:32h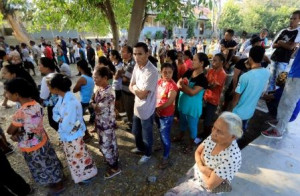 The first Timorese parliamentary election organised exclusively by the Timorese authorities was conducted calmly, with significant voter turnout and under the review of party officials and observers, according to the President of the National Election Commission, Alcino Barris.
These were the most tranquil elections in the history of Timor-Leste, where no grave incidents were registered throughout the whole process: campaign, voting and counting. It should be emphasized that this was also the first time that Timorese residing abroad were able to vote in the parliamentary elections.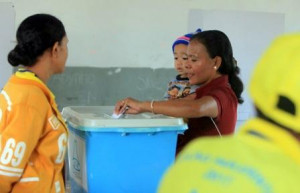 The Government and the population were not surprised by this fact, since this had already happened in the Presidential election, carried out on the 20th of March this year.
The results, whose final tabulation is under the responsibility of STAE – Technical Secretariat for Electoral Administration, will have to be certified by the Court of Appeal, in accordance to the electoral calendar, which is available here. END